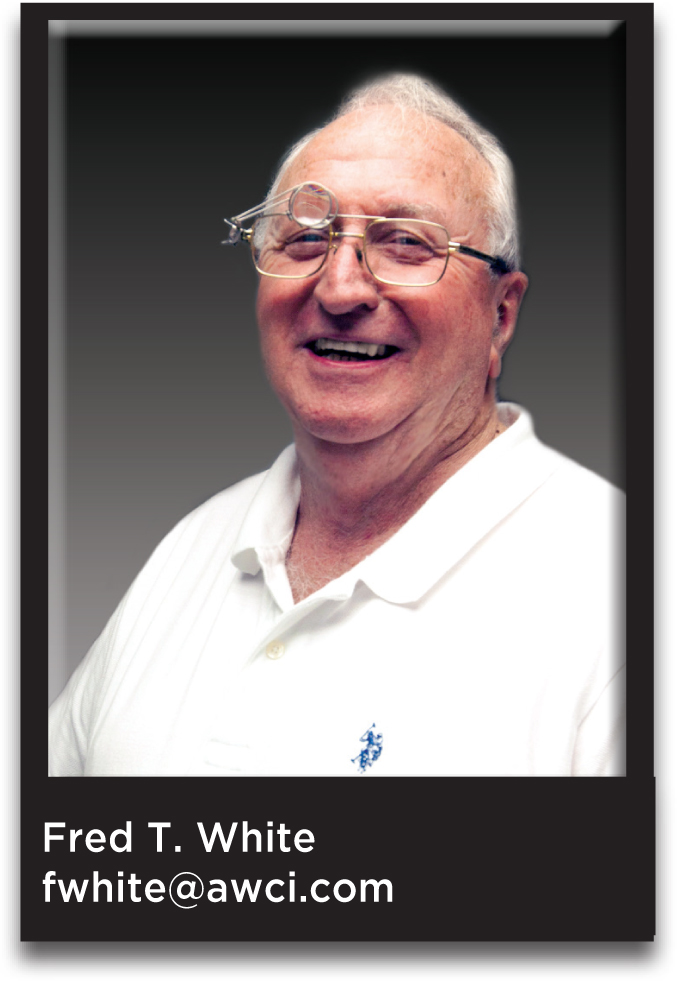 We are flying at 30,000 feet, traveling away from Kansas City. As we listen to the drone of the engines, the flight attendant says, "We will be coming through the cabin to collect any trash as we are preparing for our final descent into BWI (Baltimore Washington International Airport)." My mind races back to the  super-great week we have just experienced, starting off with our first class at Jules Borel & Company, taught by Henrik Korpela from K&H Watchmaking Competence Centre in Switzerland.  He taught High End Horological Decoration and Finishing. So much positive energy came out of that class. Every student found it interesting and came away knowing how to do finishes of various types, from bright screw heads to straight line finishes on watch parts. If we are fortunate enough to bring Henrik back, I recommend this class to any watchmaker who works on vintage watches or wants to match the finish on a new part. The class was two wonderful days and time well spent.
    On Wednesday, the Chronometer Club gave a class taught by Tom Schomaker on how to remove scratches from a dial and hands. Tom provided a burnishing tool to remove the scratches. There was a lot of positive feeling about this exercise, as we sat burnishing out the small scratch that we had just put in the dial. This too was an interesting class, taught by a very good teacher. This class was very well received, and I would recommend it to any watchmaker.  
    Then it was time to go to Jules Borel & Company for a tour of their material house. They had some nice food and refreshment set up for us. Their company was established in the 1920s and is now in its fourth generation of being in business. A GREAT BIG THANK YOU goes to them for all their help with this convention.
    Thursday we got into "The Rebirth of the Watchmaking and Clockmaking Spirit in America." Our day started with our keynote speaker, Mr. Michael Wilson, Co-Founder and CEO of Niall Luxury, whose watch cases are made in Kansas City, using Eterna movements. Michael assures us that parts are readily available to us. Jordan and I had the opportunity to spend an evening with him and meet his lovely wife. We found him to be very passionate and enthusiastic about building watches in America and rebuilding that American Spirit.
    The Affiliate Chapter Committee chose David Kurdzionak for their Chairperson.
    The Industry Advisory Board chose Henry Kessler for their Chairperson.
    The Board of Directors met and elected Fred White, President; Drew Zimmerman, Vice President; Aaron Recksieck, Secretary; and Henry Kessler, Treasurer.  Also installed were two new Directors, Peter Whittle and Craig Stone. Jack Kurdzionak swore in the officers and new board members.  
    The next day, we toured Jules Borel & Co. Upon returning to the Hotel Phillips, we went to the Escapement Room Hospitality Suite, sponsored by Cas-Ker Co., where yours truly was surprised with birthday cake, a gift of a tie (since I had forgotten to bring ties), and a fifth of single-malt scotch.
    Friday was the Vendor Fair, which included presentations by many of our vendors.
    Saturday we attended classes: Jerry Faier taught a class on escapement adjusting, Kari Halme taught workshop practices, and Nicholas Manousos gave a glimpse into the future with 3D printing. There was a clockmaker's round table discussion lead by Jerry Faier, Bob Ockenden, and Michael Gainey. Tom Schomaker gave us the Essential Practices of Water-Resistance Testing. All these classes were well received and well attended. Everyone had a good experience and took a lot of good information home with them.
    The ladies had three days of activities, including some shopping and visits to various museums.
    My summation is that it was our best convention in many years. The attitude was upbeat, and a great time was had by all. Thanks to Terry Kurdzionak, convention committee chairperson, Gary Borel and his daughter Jena Borel, Paul Wadsworth, and Jordan Ficklin and his staff—Donna Hardy and Cindy Whitehead were present. All of their hard work is greatly appreciated.  
    I recently heard that there is no "I" in "TEAM." However, there is an "I" in "WIN," and this convention was a winner. Thanks to everyone who contributed to its SUCCESS.
    More details about the convention will follow in December's issue of HT.