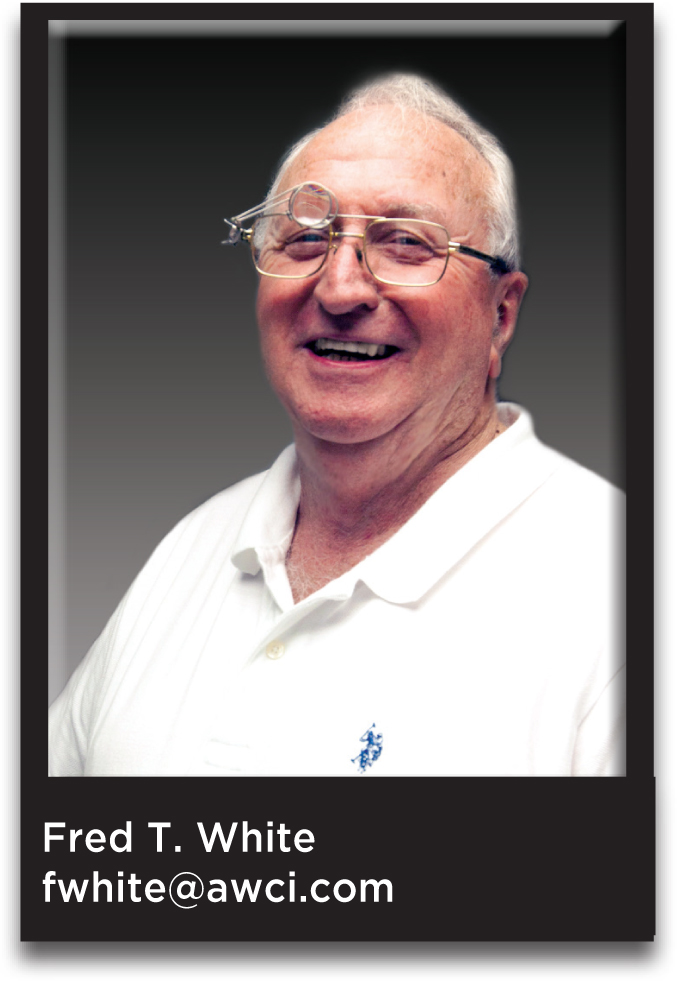 Jordan and I visited four REC schools in April, and I want you to know that watchmaking and the allied crafts that are being taught are alive and well in the US, at least at the schools we visited. What a tiring—but exciting, uplifting, and inspiring—time these four days were! We started at Gem City College in Quincy, Illinois, where we met with Russell H. Hagenah, president; Ryan R. Hagenah, director of finance; and instructor, Jim Hush. We were told that we were the first to visit their school in many years. We assured them that we were there to assist and to help build up their program in any way we could.  After a good discussion, we offered them some things that we could do right away, such as help promote their school at the Maker Faire Austin in Texas, if they would provide us with brochures. We could also help them by lending them movements if they send their instructor to a REC training (date to be determined). We were made to feel most welcome and came away with a good feeling after our visit, and we look forward to working with them.
    After our Gem City visit, we got back in the car for a two-hour-plus drive to St. Louis for a plane ride of another two hours or so to Dallas, Texas. Then, we had another two-hour ride to Paris, Texas. After a night of rest, we met with Frank Pope of Paris Junior College. We toured the classrooms and shops, which were well equipped with plenty of space to work and grow. We gave PowerPoint presentations to roughly 50 students. Jordan gave a good presentation on what AWCI has to offer to the watchmaker and clockmaker, and what we can do for the student and the school. My PowerPoint presentation was from the perspective of the independent watchmaker, and I talked about what exciting jobs you may encounter as you go about doing your daily business. I also gave them some tips on selling the job, for this is important as an independent watchmaker, clockmaker, or jeweler. There was a lively question-and-answer period. Then we met with Frank Poye and discussed the school's needs and how we may help meet them. One thing we could do if he would attend the REC training was to loan them movements for training purposes. We also let him know that students could receive one-year free membership to AWCI. We were told that Jordan was the first executive director to visit their school, and I was the second president. The other one was Fred S. Burckhardt. Everyone was very friendly, and we were made to feel most welcome.
    Then we were back in the car for another two-hour drive to Dallas, Texas, to visit with North American Institute of Swiss Watchmaking (NAIOSW) where John Sokol welcomed us and invited us into his office. After a short visit, he called in Stan McMahan, Russ Peddy, Michal Blaszczyk, and Houston Clarke. Also visiting was Terry Irby of Tourneau. After exchanging ideas about the watch industry and getting a report on their operation, we were invited to tour their facility, which has the most modern equipment. We met with the students and gave them information about AWCI and watchmaking in the real world. NAIOSW committed to supplying us with two instructors for our convention, Stan McMahan and Russ Peddy, and are going to send their students to the convention. We were treated royally by them, topped off with a great meal at a Texas steak house. There was good socialization and, for me, time to reminisce with Stan about people we have known in this business. Then we went back to the hotel; we had to get up at 4:15 a.m. to catch a plane to Pensacola, Florida.
    After landing in Pensacola, we were in the car for a one-hour-plus ride to Mobile, Alabama, to visit Bishop State Community College. Along the way we found we had the time to go on the Battleship USS Alabama, which was a much-decorated battleship before it was retired. After a nice lunch, it was on to our appointment with Stephen Lange at Bishop State Community College where we met with the president, the vice president, dean, and the director of recruiting. We were made to feel most welcome. After some discussion, they were seeking ideas on how to improve their enrollment. Jordan and I shared our thoughts, which, I hope, will be helpful. We met with both the watchmaking and jewelry students and discussed what AWCI could do for them, and shared some of our work experiences. We also offered them the same program, free membership for first-year students, and invited them to attend our convention.
    I strongly feel we need to visit the schools, and the affiliate chapters, putting the name of AWCI and what we have to offer in front of students and members. There is so much that they don't understand, because we, for whatever reason, have not reached out to the horological community. Let's correct that in the future. My hope is that what we did will better the community. We look forward to seeing those students and instructors at the convention this year.
My hope is that
what we did
will better
the community.