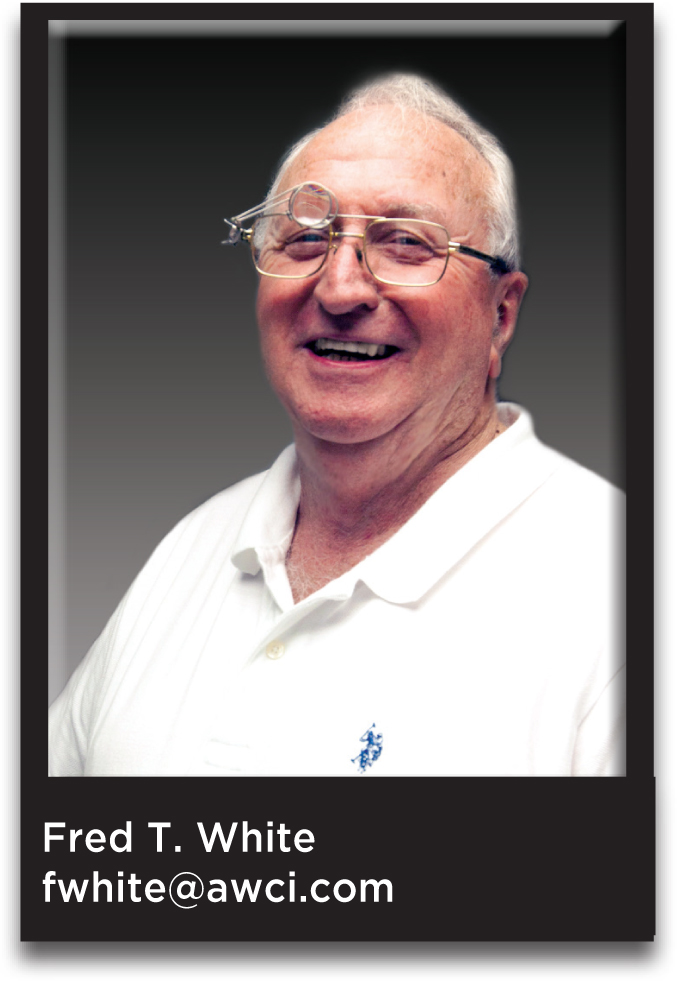 As I am traveling down Route 29 through Virginia admiring the scenery of rolling hills and farm land, my mind goes back to how many times I made this drive with Marvin Whitney, Skee Jensen, and many other watchmakers and clockmakers. We were on our way to a board meeting, convention, or seminar. I have such good memories of the Horological Association of Virginia. This time I am on my way to the HAV convention, which is always a good get-together of watchmakers and clockmakers. There is always a large turnout for fellowship, and this year was no different. Sixty-five members attended, which is very good for a state convention. Wayne Simpson and Rodney Graves were co-chairs, and they ran a very smooth convention. Two classes were held on Saturday. August Cornell, of Syracuse, New York, taught a class on how to use gold solder to repair clock parts and to leave them with very little evidence of a repair. Twenty-four people attended this class. Frank Poye, an instructor from Paris Community College, taught a class of 15 watchmakers on dynamic poising. He showed his technique on timing a watch, including hairspring manipulation. Arthur Candenquist gave a very informative lecture on Sunday morning about how disjointed time was during the Civil War. David and Cathy Hodson were the guests of honor. They flew in from Atlanta, Georgia, to attend the banquet and to hear the lecture on Civil War timekeeping.   
     Jerry Faier and Wes Grau went to the Wisconsin Horological Society's annual convention, where approximately 15 people gathered. Jerry taught a class on escapements, which was very well attended. Wes and Jerry participated in a round-table discussion on horological issues. From what I understand, their visit was welcomed. If you are an AWCI affiliate chapter and would like a speaker or teacher to come to your meeting or convention, contact us. We want to know what you need. Any time people with like interests get together, good always comes of it.  
     You have heard me say and write, "It's What You Learn After You Know It All That Counts." I would like to explain a little about what I mean by that statement. If you sit at the bench day in and day out, and you do the job the same way all the time, you may be doing it right. But what if there is a better way that you don't know about because you don't attend classes or conventions where other instruction is available? And so you continue in the same rut. Sometimes at conventions you pick up a valuable idea from another horologist over a meal or having drink. At conventions and classes, you have the opportunity to network and to get to know a person much better. We all need help from time to time, and it's through networking that we develop those friendships that can help us down the road. We are not islands alone in this world; we all need each other to survive these times when parts are getting harder to come by. By improving your skill level and getting certified, you can get that higher price for your labors. When you graduate from a school, you only have the basic skills—you do not have that thing called experience. The only way you gain that is by doing the time and working with a mentor. The best advice I can give to a beginner is to align yourself with an experienced horologist.
Any time people with like interests get together, good always comes of it.