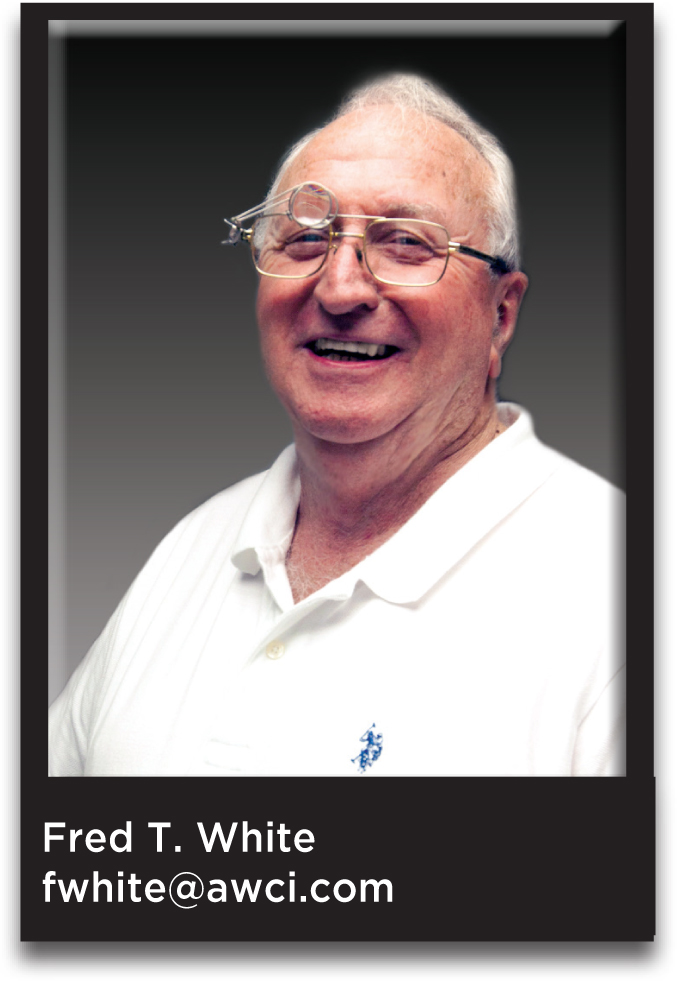 I hope you had a great holiday season and a Happy New Year. We begin a new year here at AWCI with all the hopes and expectations that this year will better than the last. However, last year was good. We accomplished some of our goals, but not all. It was a good year for volunteers to come forward and work on the many projects we have. So, let's reflect on some of those projects.
    The Horological Times Committee has helped our editorial team produce a great magazine each month for our membership to enjoy. They aim to include technical articles in both watch and clock repair, as well as industry news and other interesting features. I wonder if you have any idea of the amount of man and woman hours that go into each magazine. The Horological Times Committee, made up of volunteers, reviews a large number of articles each month to make sure they meet our standards and practices and are worthy of publishing. With their help and the work of our editorial staff, we get a great product every month.
    The Education Committee is now working on hiring a Clock Director and a Chief Examiner. The Clock Director will oversee all work that needs to be done to get the certification of clockmakers on track again. The Chief Examiner will oversee all certifications that AWCI currently does (CW21 and CC21) and certifications we plan for the future (CMW21 and CMC21). We are also working with the National Association of Watch and Clock Collectors (NAWCC) on education for both of our organizations. We will offer technical classes, to them, and they will teach us about horological history and about collecting timepieces. Thanks to all the volunteers who are giving their time to make this committee work.
    Our Convention Committee always gives us an excellent convention to attend. This committee never fails to make each one great and lots of fun. Also, we get some first-class speakers to educate us on the most modern timepieces as well as on the basic fundamentals of horology. They spend hours researching the best hotels at the best price possible for our membership. It not just the hotel rooms but the meeting rooms and meals and a hundred other things that have to be considered. All this is done, for the most part, by a group of volunteers. We look forward to our 2017 convention in Tampa, Florida.
    It is the job of the Finance Committee to organize the budget and to come up with a balanced budget. They do a tremendous job of keeping our finances running smoothly, and I am happy to say we are on good, solid financial footing.
    We are fortunate to have a Perpetuation Trust Fund, which is handled by a committee of three trustees, and the president and treasurer of AWCI head up and control this fund. In our Governing Documents, there are guidelines that control how much of this fund can be drawn out at one time. It is set up to keep AWCI going for a long time, through the good and bad times, so there will be an AWCI for future generations.
    The Nominating Committee is in place to select new members for the Board of Directors. If you would like to run for the Board of Directors, which is a voluntary position, please get in touch with the chairman of this committee, Drew Zimmerman.
    The ELM Trust is for the purpose of helping to fund education and AWCI's library and museum. This is a very is hard-working group, which gives of their time very freely for the betterment of AWCI.
   Our Ethics Committee handles complaints about various issues that arise between a member and a customer or persons misrepresenting themselves as members of AWCI when, in fact, they are not.
    There are two other committees, the Honor and Awards Committee and the Marketing Committee. They both serve vital roles in the work we do for our members.
    "Thank you"—just two small words that are not sufficient to express my appreciation for the tireless effort that these volunteers give to the horological community. Without these people giving their time, energy, and money, we would not have the strong organization that we have today. If you are not already a member of one of these committees, then step up and volunteer. It is very rewarding.