Take a few minutes each month to write to your board members.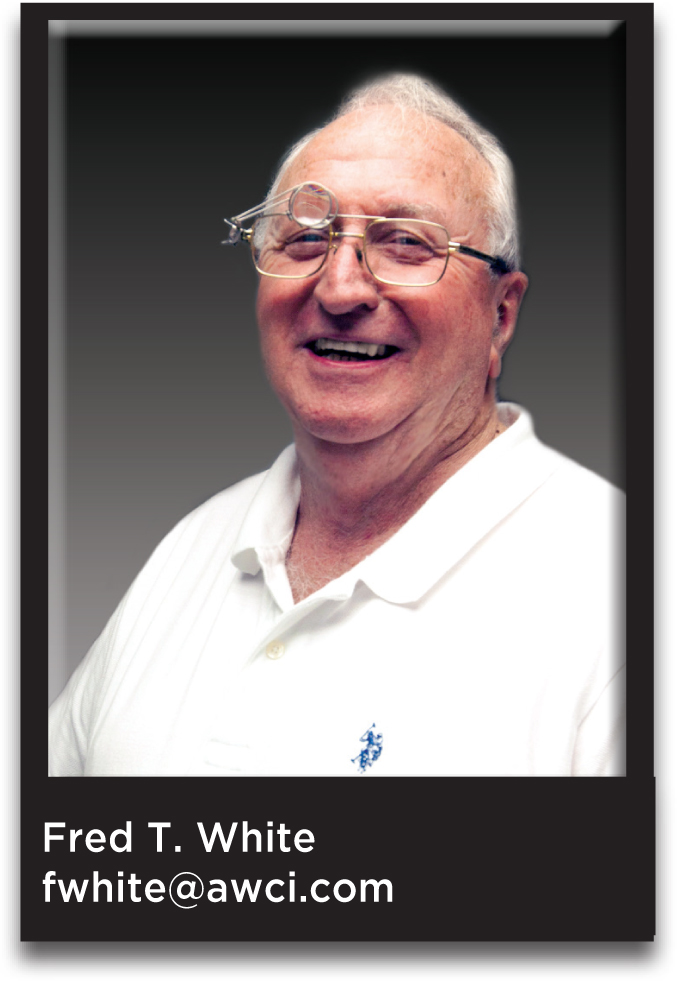 The midyear has come and gone. It is now time to get to work on the things your Board of Directors made motions to accomplish. If we do not follow up on these motions and put them into action, then we will be at fault, and we will have no one to blame but ourselves. I have challenged the Board of Directors to get to work; all through the midyear meeting I kept saying, "When it is all said and done, there is more said than done." Now is the time for action—in other words, get to work and do the job you were elected to do. When you are elected, it is not a glory position; it is a labor position. Talk to members, visit members, get input from them, and then vote how they would like you to vote.
You, as members, should be taking a few minutes each month to write to your board members. Share an idea with them or, better still, talk with them. When was the last time you talked with another member about AWCI, about what you could do to help the organization to grow, or what we all can do to improve our lot in life? It is your organization, so put a little work into it. I learned many years ago that you get out in proportion to what you put in. You cannot get money out of your checking account unless you deposit first. What have you deposited into AWCI?
We are facing a situation where our membership is declining. Some of you may have an answer to what we can do, so please don't keep that to yourselves. I would love to hear from you (email fwhite@awci.com or phone 301-868-7264). Contact me with any ideas you have to improve our organization. I know some of you will say, "Make parts available," but there are some things we have no control over.When some of these companies realize that they need us more than we need them, they may release parts to us. Until then, continue to do good work and there will always be a job for you to do. When was the last time you turned down a job because of parts? There are ways of getting what you need; look for them, don't sit on your hands.
We are not the only group suffering from the loss of membership, but we can be the one that breaks that mold. It is up to you. How many watchmakers and clockmakers do you know who do not belong to AWCI? These people can be your prospects to recruit. It doesn't take much, just each member bringing on one new member or convincing an old member to rejoin. I challenge each one to go find that one member and sign him or her up.
I would like to know what you would do if you were president of AWCI? How would you go about improving our organization? What educational classes would you offer? What are we doing now that is relevant or not relevant to your business? In other words, help me to help you by improving AWCI for your benefit.