"No one ever attains very eminent success by simply doing what is required of him. It is the amount and excellence of what is over and above the required that determines the greatness of ultimate distinction."
~ Charles Kendall Adams
I hope the an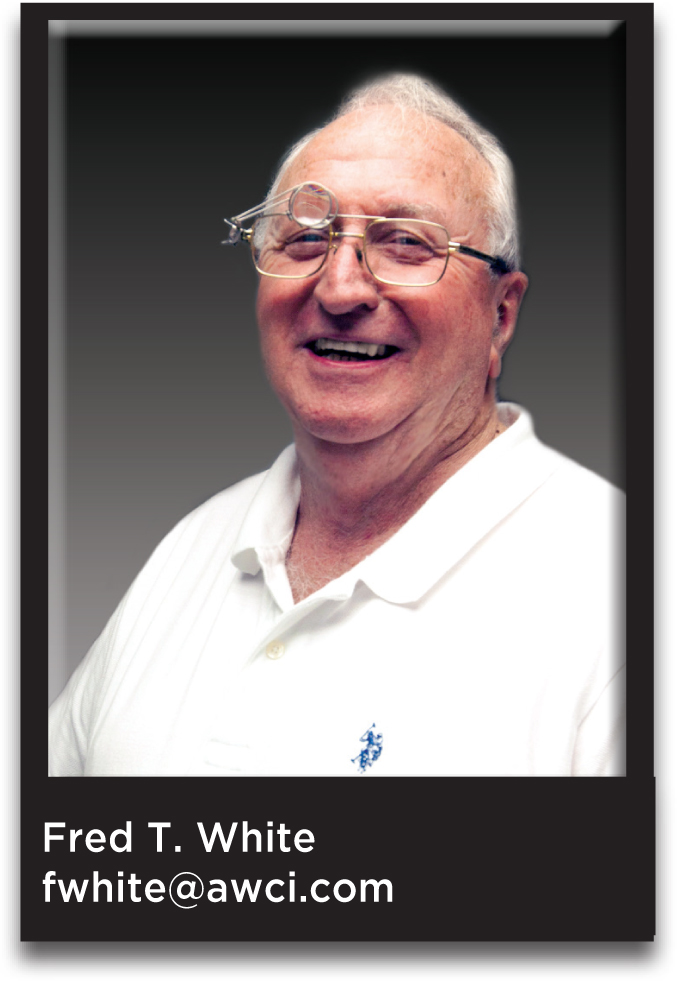 ecdotes I've been sharing for the past few months about my time running a small business have been helpful and entertaining to some of you. One of my proudest memories is of the time we opened our jewelry store and had customers coming in;our hope was that we could be of service
to our community. We served the community for 26 years in the same location and had a lot of good and not-so-good experiences. (Gun-point robberies are not too pleasant.)
    We took a lot of pride in what we did, whether it was repairing a watch, clock, or a piece of jewelry, many of which were family heirlooms. Pride is defined as "great self-esteem; dignity." We tried to finish each job and restore it to its original "like new" condition whenever possible. We worked to a high standard and wanted to hear, "Wow, that looks great!" or a report back that the watch or clock was keeping good time.
    We had printed on our thank-you envelopes: "IF YOU ARE HAPPY WITH WHAT WE DID FOR YOU, TELL SOMEONE ABOUT US. IF YOU ARE UNHAPPY, TELL US." We were prompted to put this on our envelopes when a lady brought in a ring that she had just had made by another jeweler and was very unhappy with the results. I said, "Why not take it back to him?" She said, "He was so proud of his work that I cannot take it back." I said that we would make the ring for her but we needed a sketch of what she wanted. She produced a very good sketch of what she wanted: her engagement diamond in the center and her mother's and grandmother's engagement diamonds on each side; all stones were set in four-prong heads, but not in a straight line. Right then and there the decision was made to use the tag line: "IF YOU ARE UNHAPPY TELL US, BECAUSE IF YOU DON'T WE WILL THINK EVERYTHING IS OK."
    A happy customer might tell four of five people about you, but an unhappy one will tell as many people as will listen. So, do whatever you can to keep customers happy. Don't be so proud of your work that you can't see that someone is unhappy. We recently had a bad dining experience. The restaurant was cluttered, tables weren't clean—the place needed attention. Our daughter told several of our friends about the bad experience with the statement: "I'll never go back there again." You and I do not want that to happen to our businesses.
    Always listen to customers and watch their body language. Sometimes the body language speaks volumes.
    In your business as well as your personal life, you can't get more than you give any more than you can take a pint container to a well and bring back a gallon of water. You can't give frowns and get back smiles; you can't use a loud, angry voice and expect gentleness from others in return.
Note of Appreciation
Mr. Jon Safranek
has resigned from the AWCI Board of Directors.
We thank him for his service and wish him well.