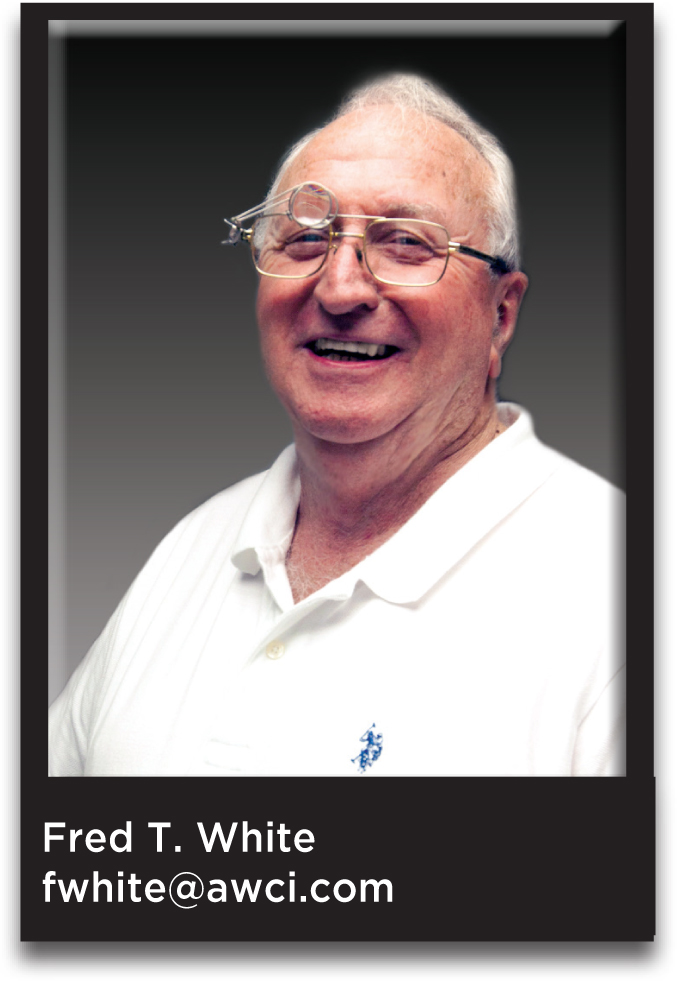 We  have just finished our midyear board meeting, and I want you, the members, to know that the Board of Directors is a hard working group. Not only are they hard working, but they are trying to do what is best for AWCI. We had two very busy days, sometimes working through lunch, reviewing a report, hammering out a motion, or debating an issue. It is hard to put into words all the hard work these volunteers do, giving of their own money and time away from their benches to make AWCI work for you. It's not only the Board of Directors who are putting in many hours, but many committees are doing good work too. One example is the Horological Times Committee. They review every article that is published in HT. They review technical articles for accuracy of the technical information, and they review the articles that keep us abreast of the latest and greatest new thing on the horizon. First, the writer submits the article to the managing editor, and then it goes before the HT Committee, who discusses and decides if it is accurate and worthy to be published. The article then comes back to our editorial staff, who edits, fact-checks, does graphic work, and lays out the magazine. Then off to the presses. I recently visited the NAWCC Board of Directors, and they were very impressed with the quality of our product. I have shown it to people outside of our trade, and they ask, "You do this every month?" and the answer is yes, always. So, you see we have every reason to be proud of what we do. However, we do need more writers to join our ranks.
    Education and certification is our main objective. We have a state-of-the art classroom, which is home base to one of the most talented teachers I have ever known, Tom Schomaker, CMW21. We are keeping an average of eight students in every class, which is small enough to give students one-on-one time with the instructor. If you are truly interested in an excellent education or you want to hone your skills as a craftsperson, then AWCI is where you want to be. Whether you take classes for certification or you want to give your best to your clients, AWCI's classes can help you. I have never sat in one of Tom's classes without coming away with an idea or point of view that helps me at the bench. IT IS WHAT YOU LEARN AFTER YOU KNOW IT ALL THAT COUNTS.
    One of the most common types of certification in modern society is professional certification, where a person is certified as being able to complete a job or task, usually by passing an examination and/or the completion of a program of study. The certification team held their annual review of the certification process. It was three very busy days of meetings covering all aspects of the certification process, involving some 14 people who are part of the certification team, either as administrators, assessors, or preparing the watches. To make it easier to take the exam, we have broken it into modules. For instance, you can take the 7750 component of the exam or the quartz component only, or any other part you wish. Or you can take the entire exam at one time. Certification should be something we all strive for—just as CPAs sit for their board to show they are the best at keeping us straight as to accounting and tax laws. Certification is a banner we can wear that says we are among the very best horologists in the world. Are you wearing that banner?