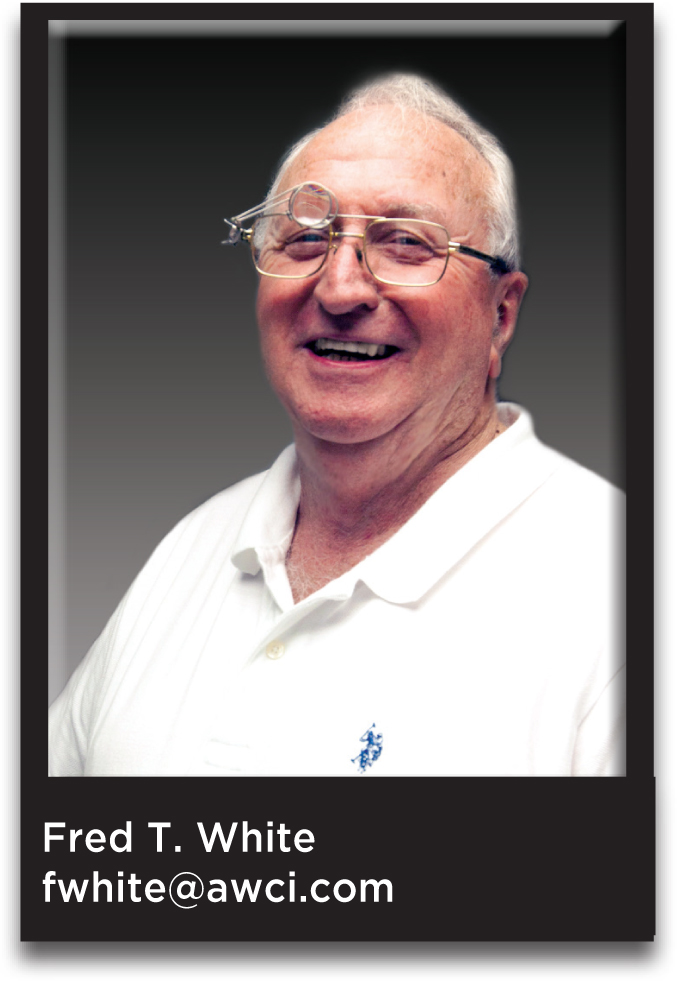 In November 2015 Drew Zimmerman and I made a trip to Columbia, Pennsylvania, to sit in on the board meeting of NAWCC with the goal of exploring how our two bodies (NAWCC and AWCI) could cooperate because of our shared interests. We were well received, and the idea for cooperation was most welcomed. This thought process started with my visit to Austin, Texas, where I was guest speaker at Capital Area Watchmaker and Clockmaker Guild. After my talk, Jay Holloway approached me with the concept of the two organizations working together in areas where they can complement each other's strengths. This sounded good to me because of the potential for each group to gain membership and education from each other. Out of this concept, a task force was organized to see where we could cooperate. One area that was discovered was education—AWCI from the technical aspect of horology, and NAWCC from the collector's and historical point of view. We also realized we could work together on some convention programs and training seminars. We are continuing to explore where we may be able to work together.
     This year's NAWCC convention will be held in Louisville, Kentucky, July 20-23. Michael Gainey, CC21, will be teaching a class on Advanced Clock Repair—Standards-Based Repair Practices. This class will be the first of our joint ventures. Michael is a very accomplished clockmaker in Columbus, Ohio. He has taught classes on clockmaking at AWCI headquarters and many other locations. His class will consist of setting up a clock in a proper order so the strike and all the lifts will work properly when the clock is assembled. He will discuss re-pivoting techniques and show how to put a hook in mainspring barrels. It takes some very special skills and lots of practice to do this correctly. He will also show how to do things on the Sherline lathe, which many clockmakers own and use every day. Michael will demonstrate some useful adapters and tools that he has made for the lathe. This class sold out six weeks before the class will be presented. I think that is terrific!
     I have found Michael to be very organized in working on the clock section of the Education Committee. To quote from his website, "Mike's unbeatable combination of an honest and friendly personality, extensive full-time professional training, 36 years of experience, and his certified clockmaker status to name just a few" are what make him a successful businessman and clockmaker. He will be teaching at both NAWCC and AWCI conventions this year.
     We are working very hard to get the Education Committee back to its former glory. Several people are putting a lot of effort into making it work for both clockmakers and watchmakers. We want AWCI to include the entire horological community, so there will be something in it for all.
     Years ago my watchmaking teacher and mentor said to me, "You get out of a thing in proportion to the amount you are willing to give." My challenge to you is to not sit on the sidelines and do nothing. Get into the game. Do your best, even if it is a small thing you are willing to do. Get in there and give some of your time. I would love to have 100 volunteers saying, "I can do this small job. I may not be able to give hours of my time, but I can give one hour every month."
We want AWCI to include the entire horological community, so there will be something in it for all.