When a door closes, a window opens.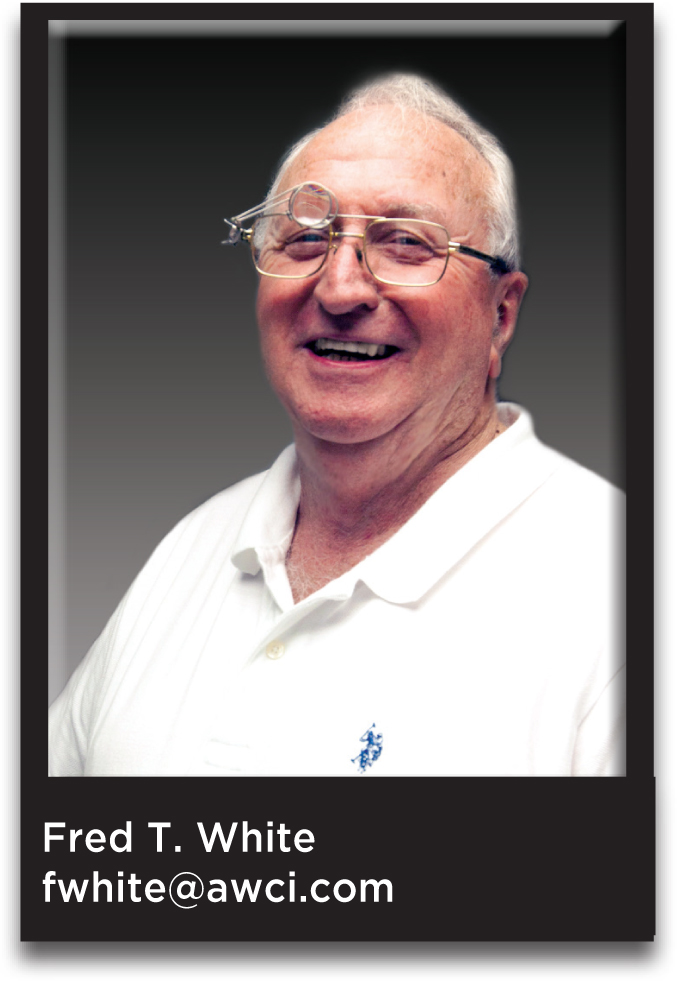 Watchmakers and clockmakers are a solitary group for the most part. We spend a good amount of our day or night working by ourselves, with little interaction with other people. That six square inches that so much of our time is spent working in can become very lonely. That is why it is good to take a break and call a fellow craftsperson, because he or she will understand what you are experiencing. We have a lot of time to think, and sometimes "stinking thinking" creeps into our lives. We must do everything we can to keep our minds on the positive things that are going on in our lives and around us. That is why I keep a book of motivational quotes close by.
I find it very therapeutic to take a timepiece that has not run for years, or that the customer has been told cannot be repaired, give it a good servicing, make the necessary repairs, put the balance in place—and it comes to life. That is my reward.
Why do we look at our situation and say the sky is falling? How many times have you missed a repair job because of parts? Did you take the job in and attempt to find parts, or did you just turn the customer away? Who knows how much business you may have missed by that one act?  Many times I am reminded of the children's story of the boy who cried wolf so often when there wasn't a wolf that when there was one, no one listened to him. Do we cry wolf, or do we try to find a solution to our problem?  We can moan and groan about the parts situation and get our blood pressure up, but the problem is still there; and it will be there until someone wakes up and realizes that they need us. Meanwhile, let's continue to do good work and educate ourselves to be the very best we can be. I have only missed a few jobs because of parts, thanks to my network of people. You can say the sky is falling or do something to improve your lot in life—it is up to you.
Throughout history our industry has had its ups and downs. In the 1960s the quartz watch came on the scene, and many a good watchmaker left the business, never to return. Watchmakers heard there would not be a need for a repair for years. (There were three watchmakers in the small town of 5,000 people where I lived at the time, and today there isn't one left.) I too left because you could not charge enough to make a living at the bench. My second career gave me a good education in sales and sales management and working with people. When a door closes, a window opens; seize the opportunity. As horologists, we have gone through the "good ole' days" when parts were readily available. There was a time when the brands begged us to buy genuine parts because the generic parts were so well-made and sometimes cheaper than the genuine. The downside was there was a flood of watchmakers in the marketplace, and it was difficult to make a living. I knew one watchmaker who worked 12 to 14 hours a day to support his family. So, were the "good ole' days" the best? In many ways they were, but some things were not as good as today. We can always find something to complain about, or we can look for the good. For many years there was a plaque that hung on the wall in my office. It simply said: "The sun always shines after the rain." So look for the sunshine.