"No one ever attains very eminent success by simply doing what is required of him. It is the amount and excellence of what is over and above the required that determines the greatness of ultimate distinction."
~ Charles Kendall Adams
Our midyear co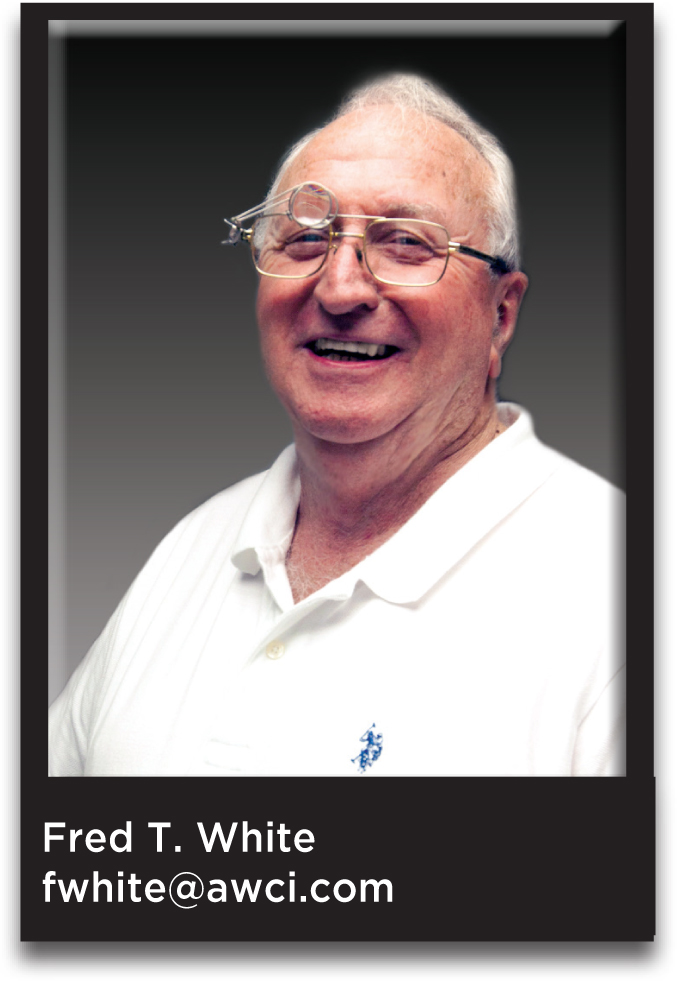 nference is over, and we had what I feel was a very good meeting.We opened the meeting with a prayer and the pledge of allegiance. The prayer that Joe Cerullo chose was the serenity prayer, which I believe speaks to the situation that we as watchmakers and clockmakers find ourselves in: "God, grant me the serenity to accept the things I cannot change, the courage to change the things I can, and the wisdom to know the difference." We reviewed what we had accomplished in the last several months, which is highlighted in the minutes of those months. According to a report on the James M. Dodson Perpetuation Fund, submitted by Dale Coates, our financial position is strong. Each committee gave a report on what they had done and what they hope to do in the future.
    It was a team effort, and the emphasis was to return AWCI to what our founding fathers believed we should be about, which is to educate everyone from the beginner to the most accomplished watchmakers and clockmakers to improve their skills. By doing so we can better serve our customers; it should be our desire to do the best job we can for our clients. There is no better feeling than to have a client come back to you or refer someone to you for a repair job.
    We are working toward getting the bench courses put back together so when an affiliate chapter or a large enough group wants a day class, a weekend class, or a weeklong class, we can bring it to them. We feel that would better serve our membership. These classes would be taught by instructors who are in various parts of the country. Work is being done on the watch technician program as well as a sales program for salespeople. Salespeople and technicians can ultimately become certified in these programs; but if they never become certified, the knowledge they can gain from such programs could be very valuable to them and the businesses they work for. By August 2015, we are going to pilot a program on battery replacement that will show how to replace a battery while maintaining a high standard of quality. We also plan to develop a new CMW21 program for those who wish to take that certification. We should look at certification as a measure of our ability and as an accomplishment to be proud of.
    When I think of a team, I think of a group of people working together to accomplish a common goal. Years ago I worked for Curtis Dworken as a manager of part of his business. When he hired me, he said, "We work together but I don't want 'yes men,'" meaning "Feel free to speak your mind." That is what this Board of Directors does: We work through issues, try to solve problems, and we disagree at times without being disagreeable. Helen Keller said "Alone we can do so little; together we can do so much." We as watchmakers and clockmakers should take the advice of the serenity prayer and accept the things we cannot change, have the courage to change the things we can, and the wisdom to know the difference.