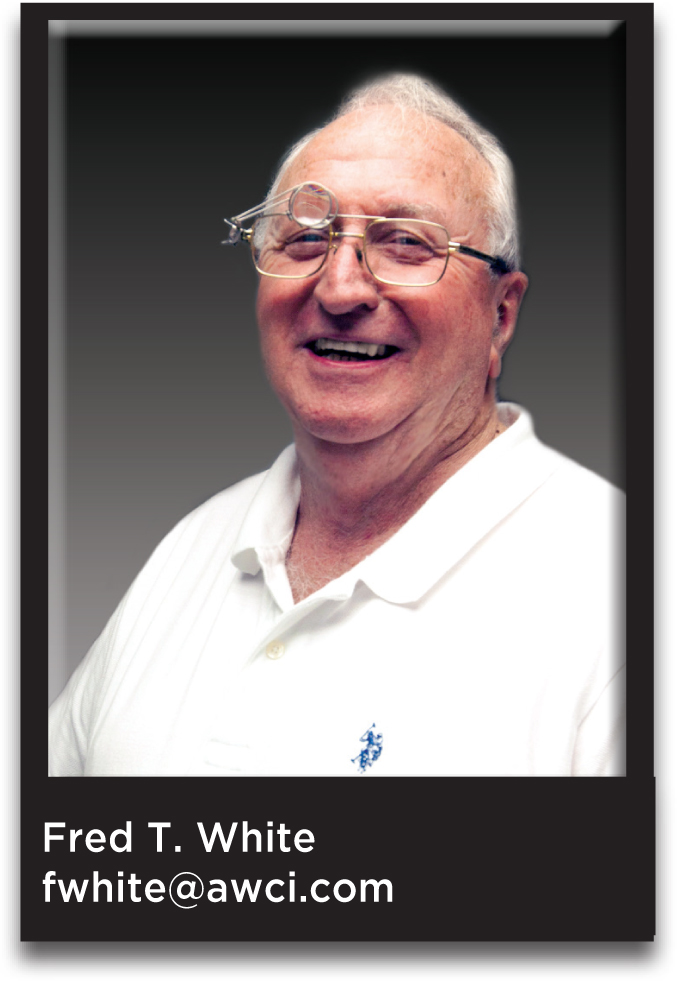 I am honored by the trust you have bestowed upon me by electing me your president. As your Board of Directors, we can make AWCI a much stronger, more viable organization that can better serve your needs as a member, whether you are clockmaker or watchmaker, novice or accomplished craftsperson.
    We need volunteers. Many of you have already come forward and said put me to work on committees, special projects, or whatever needs to be done. For this I'm thankful; it is not my organization but ours. If you have an idea for a project, please come forward with it.
    My pledge to you when I ran for reelection to the board was that we should make AWCI work for all of its members. We should offer classes for everyone at every level, with emphasis on quality workmanship.
    Our convention in Clinton, Maryland, was a success, and I'm looking forward to seeing you in Kansas City, Missouri, next year. My thanks to Terry Kurdzionak for her tireless and diligent effort in putting this convention together and also to those who were on her committee. Thanks also to David Kurdzionak and Chris Carey (your new secretary) for their efforts in the hospitality room.
    Our two keynote speakers from Wiss, Janney, Elstner Associates, Inc., Ms. Martina T. Driscoll and Ms. Jacqueline L. Devereaux, got us off to a great start. Their warmth and willingness to engage with our members was welcoming. We are grateful to them both for a job well done.
    A special thanks to our Educational Symposium presenters: Mr. Andrew Baron; Mr. John Davis; Mr. Michael Gainey, CC21; Mr. Wesley Grau, CW21; and Mr. Aaron Recksiek, CW21. They each presented a challenging program and made us think about how we can use this in our everyday work.
    It was gratifying to see that approximately 30% of attendees were attending the convention for the first time. My charge to everyone who attended: If you were happy with the convention, tell as many people as you can that it was a great experience. If you were unhappy, tell us so that we can address the concerns you have.
    We were pleased to have Mr. Terry Irby from Tourneau, along with four students: Diomaris Parra, Pablo Gonzalez, Mathiu Perez, and Edwin Larregui. We also had two students from Lititz Watch Technicum, Michael Dudley and Michael Krilich. These young students joined right in and participated in the activities. It was a pleasure having them.
    In closing, the Board of Directors needs your help to make AWCI as strong as possible. With your help, we can climb any mountain and overcome any obstacle.