New class just added!
An Evening of Watchmaking:  Build A Watch Wonderland Experience Mar 15, Cincinnati, Ohio
Are you looking to start your education in watchmaking?  Are you a collector who has always wanted to try watchmaking?  Do you work in the industry, but you've never sat down behind the bench? 
Well, this is your chance!
AWCI has created a series of events to help you experience the world of watchmaking.
The AWCI Introduction to Watchmaking course is the most complete experience and the best choice for individuals who think they may want to repair their own timepieces or are considering a career in watchmaking. Our Wonderland Experiences are shorter classes, but equally exciting!
In all of the events, you will have the opportunity to wear the watch you built, right out of the classroom!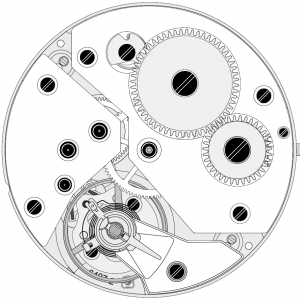 Wonderland is an evening of watchmaking guided by our highly skilled watchmaking instructors.
You will assemble the ETA 6497 movement, lubricate the moving parts, install a dial and hands, and case up your very own watch.
The evening ends with the opportunity to unwind and talk watches over drinks.
Wonderland Experience
$995 class + watch
Watch features ETA 6497 Movement
An Evening of Watchmaking
Build A Watch
Richter & Phillips Jewelers
601 N. Main St, Cincinnati, OH
March 15 6:00pm - 9:00pm
Do you want the Wonderland Experience at your event or place of business? We can bring this class to you. Call for details (513) 367-9800
Through the Looking Glass
Fall through the looking glass into a weekend seminar covering the basic principles of watchmaking and watch repair that culminates in the assembly of your very own watch.
Introduction to Watchmaking $599
Class + Watch $899 
Watch features Seagull ST 3600
Introduction to Watchmaking
AWCI - Harrison, OH
Mar 16 8:00am - Mar 18 5:00pm
Introduction to Watchmaking
NAWCC - Columbia, PA
Jul 16 8:00am - Jul 18 5:00pm
For a really exciting experience you can follow the rabbit down the hole and learn some basic finishing techniques as you apply centuries old techniques to finish watch components and assemble your watch.
Coming Soon!