Archie Perkins Mobile Horology Classroom
Professional Education
Staff Training
Collectors Events
Trade Shows
Maker Fairs
Career Fairs
On the road now!
Our mobile classroom arrived at AWCI headquarters in April 2019 and officially started operation with a ribbon cutting ceremony on May 31st.
The classroom is named in honor of the late watchmaking instructor and AWCI Fellow, Archie Perkins, who is the author of The Watchmaker's Lathe and How to Use it and Antique Watch Restoration. The classroom is already making horological education more accessible to everyone:
The professional (who struggles to take time away from the workshop),
The collector who is looking for basic information,
and the beginner horologist who wants to change careers but can't move for a two-year formal education
No more events scheduled.

What's inside
In addition to the Instructor's workbench the mobile classroom has 8 full size, adjustable height, watchmaking benches with all of the latest tools and technology. Thanks to many generous sponsors we are able to maintain the same quality of tools in the mobile classroom as we have in our permanent classroom in Harrison, OH.
On board we have cleaning machines, a handicap accessible restroom, and instructional technology which allows us to teach 95% of the classes in our educational catalog anywhere in the country, where previously we were limited to only about 20% of our catalog.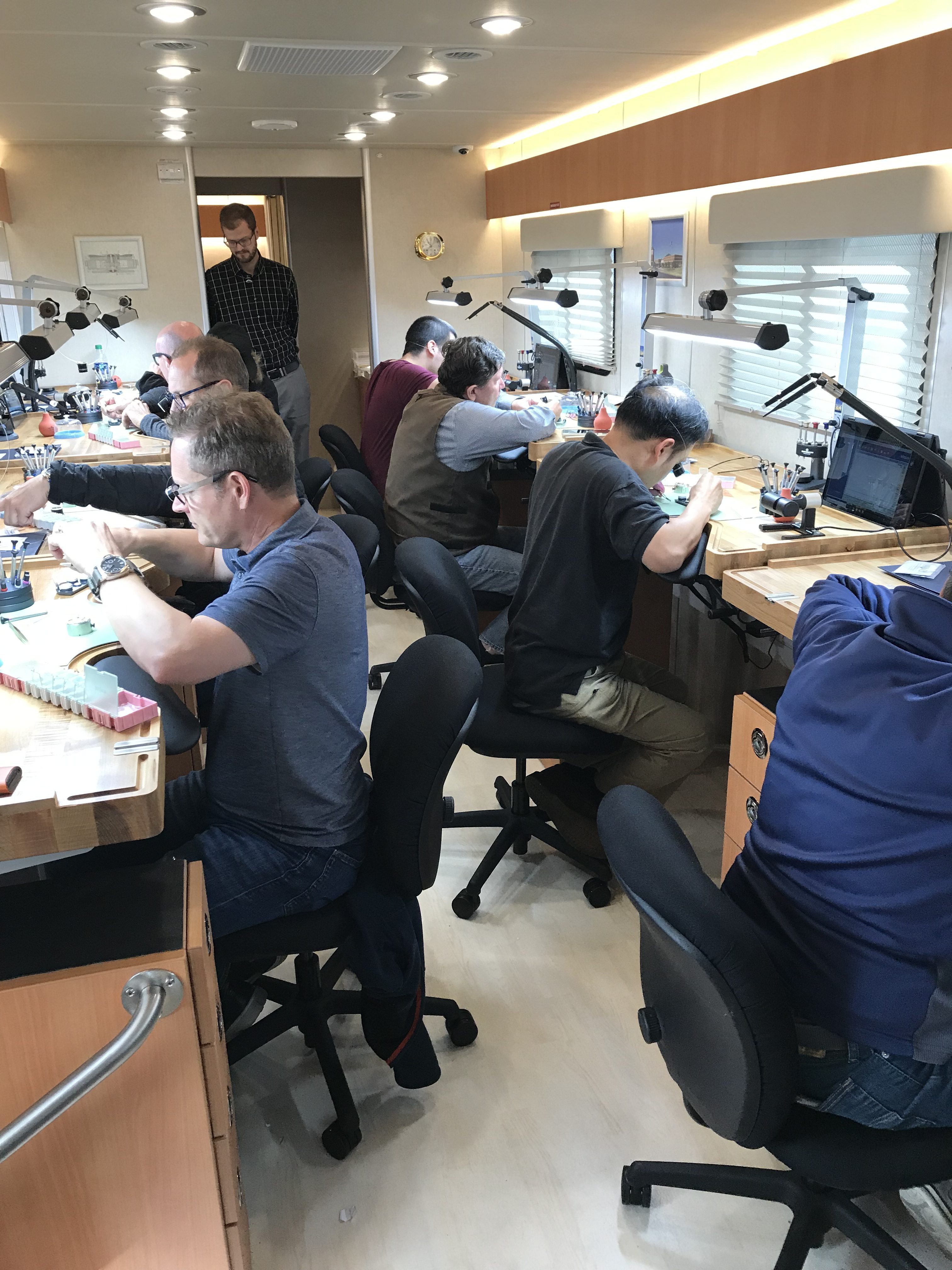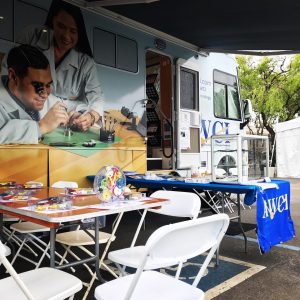 The classroom also serves as a mobile billboard raising awareness of the horological professions and will travel to:
AWCI Affiliate Chapters
Trade Shows
Maker Faires
High School Career Fairs
and more
When parked at a trade show or event the mobile classroom has an awning and an exterior television so passerbys can experience the teaching taking place inside.
The mobile classroom is already on the road but we need your help so we can reach young people in all 48 lower United States. Donate to help sponsor the classroom so we can reach more aspiring horologists.
Click the Learn More button if you want to request the Mobile Classroom to come to your town or business.
Sponsorship Available!
If you want to help make horological education more accessible you can sponsor our mobile classroom. Sponsors get their name on the outside of the classroom, can include a message to all class attendees in the introduction video (shown at the start of every class), and help make a real difference in the horological community.
Click on the Learn more button to contact us about sponsorship opportunities.