The purpose of this course is to teach the student all the fundamentals of modern quartz watch repair and quartz chronographs that are most prevalent on today's market. The student will learn how to perform the various important electronic tests e.g. current consumption, coil resistance, lower working voltage, fault finding etc.
Prerequisites:
Some basic understanding in electronic watch functions,
Knowledge of watch terminology.
Ownership of the book The Theory of Horology is essential. Must read, chapter 15 of The Theory of Horology, prior to attending the course.
It would be of extreme benefit for the student to be familiar with some watch theory and also previous experience in watch repair.
WATCH 190
Swiss calibers covered include: Ronda 715 and Ronda 8040.B (ETA 955.xxx if time allows)
Class Schedule: 5 days, Monday - Thursday 8:00 a.m. – 5:00 p.m. Friday 8 a.m. - 3 p.m.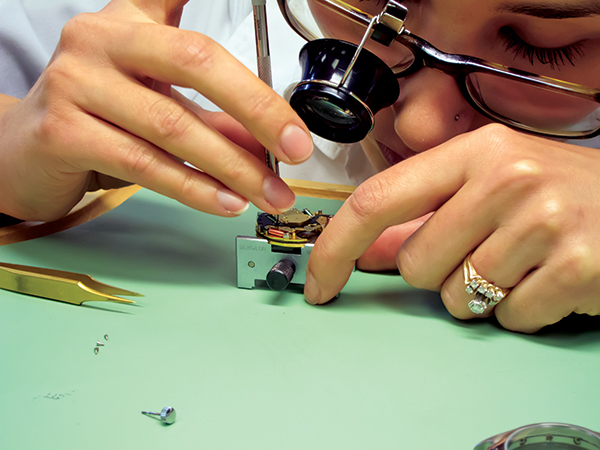 Class Request
To request this course, fill out the following form: